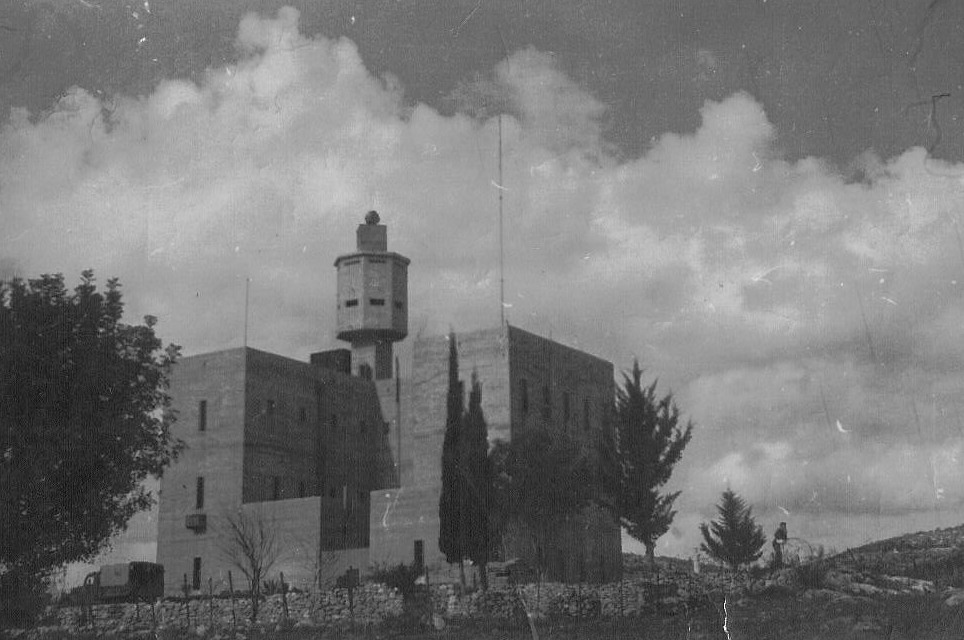 Al-Bassa Tegart, close to the Lebanese border, one of the original pre-war tegarts designed by Tegart himself, was situated in territory allocated to the Arab state under the UN Partition Plan. It stood outside one of the largest, most developed Arab villages in Northern Palestine.
as shown in section 12, James Woods, a young police constable, had thoroughly enjoyed his posting to Bassa (See Life in al-Bassa tegart 1947)he continues his story, writing about the 1948 changes to a formerly happy existence: "An Arab CID Corporal named Tufiq, who lived locally but was not on the strength at the tegart, was assassinated while sitting alongside his wife and infant son in a taxi on the coast road north of Nahariya.
This was followed by another incident.
A railway line ran north along the coast into Lebanon through a series of tunnels cut through the cliffs that separate the two countries. (It was very similar to the Great Western Railway between Dawlish and Teignmouth in Devon.) Thanks to 'the Night of the Trains' it was no longer fit for purpose. We were ordered to keep an eye on it because the Mufti's men used it to infiltrate into Palestine.
Two of our Arab police absconded with their weapons and went over the frontier into a village in Syria. The Shawish had a word with the Muktahr of Bassa and he had the men brought back and punished and the weapons were returned. That is an example of the wonderful people that we were soon to abandon.
When we were visited by Inspector-General Gray, our idyll came to an abrupt end. We were dispersed and the post manned by others, presumably military or possibly Israelis. I was never informed. It was the beginning of a long trail that would end back in UK. My dog Flash was sold to the Burgermeister of Nahariya and I was transferred to Safad.