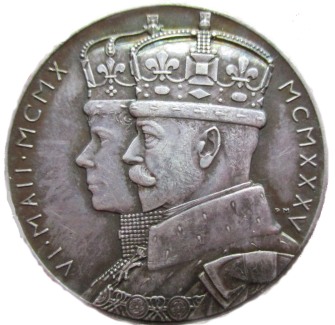 The surprising thing about The King George V Silver Jubilee Celebrations in Palestine is how peacefully they went off. Police crowd control for the parades was very much as it was in London with cheerful police linking arms to hold back enthusiastic spectators eager to get a closer look. However much many Palestinian Arabs and Jews hated the British Government and the British administration in Palestine, most people expressed great admiration and affection for the monarchy.
Many educated Jewish and Arab Palestinians were in favour of an independent Palestine becoming a dominion within the British Empire. This was probably a result of the 1931 Statute of Westminster which made laws passed by the British Parliament inapplicable to the dominions.
207 people in Palestine received recognition as part of the celebration of the Silver Jubilee of His Majesty King George the Fifth.