i. Mandate becomes Official

ii. Reformation of the Port Police

iii. 1926 Disbandment of the British Gendarmerie

iv. The Transjordon Frontier Force

v. The Bedouin Police Units

vi. At Ground Level in 1920s Gaza

vii.1926-27 Drought, Floods and Earthquakes

viii. Police and the Western Wall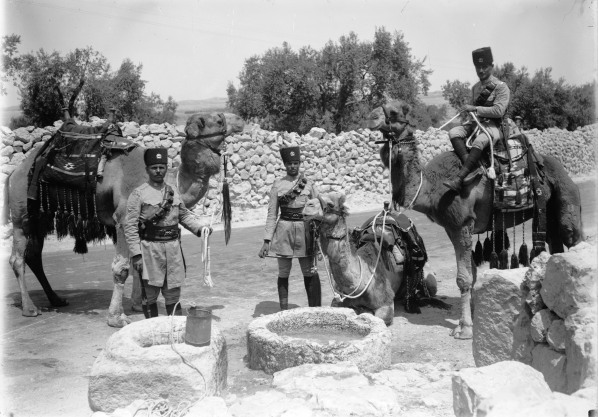 The para-military Transjordan Frontier Force (TJFF) formed, on 1 April 1926,with the Emir Abdullah as an Honorary Colonel, was created as an Imperial Service regiment whose soldiers were required to serve wherever the empire needed defence and was equipped with modern weapons which it took over from th Arab Legion. It took over the duties of the British Gendarmerie which had previously been entrusted to guard the north and south borders of Transjordan and Palestine.
The Arab Legion, on the other hand was now seen as a traditional force, looser in structure and without training in alien technology. It was still however, considered part of the police force as evidenced by Wakil Qaig Sudki Bey Qasim of the Arab Legion receiving th King's Police Medal in the New Year's Honour List of 1933.
It's first Commander was Lieutenant-Colonel F W Bewsher, DSO, OBE, MC.It quickly grew to three cavalry squadrons, each of 120 men and an infantry unit. Other units, such as a camel squadron and Mechanised units were subsequently added.
The TJFF spent its first six months training in Palestine at Sarafand then at Shunet Nimrin (from October 1926) in the Jordan Valley. TJFF HQ moved to Zerqa east of the Jordan River in Transjordan. The cavalry squadrons were based at Zerqa and the camel company was based at Ma'an. By the end of 1927 there were 39 officers, including 17 British, 12 British warrant officers, three staff sergeants and 676 other ranks.