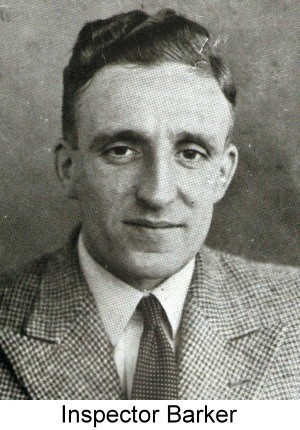 When the Irgun pursued its vicious campaign during the Arab Rebellion, the Inspector General created a CID section for Jewish Affairs which concentrated on illegal defence groups and the support they received from political parties and youth clubs both in Palestine and abroad. Inspector Ralph Cairns was in charge.
Naturally David Raziel, the current Irgun commander came under close police scrutiny and when the police arrested him ,his successor, Hanoch Kalai, planned Inspector Cairns' assassination. On 26 August 1939 Haim Corfu, an Irgun member, murdered Ralph Cairns and a colleague, Ronald Barker, in Rehavia with a remotely-detonated Irgun land mine.
The Jewish Agency denounced "the dastardly and foul murder of British police inspectors, committed by an enemy of our people."
Realizing how much the assassination horrified the majority of the Jewish population of Palestine, Avraham Stern, the Irgun spin doctor, set about spreading the rumour that Irgun members had been subjected to the most horrific torture while in police custody. The police arrested him with other officers of the Irgun the night Britain declared war on Germany.